3SD Wielsbeke Pitbulls – Braine Black Rickers (J2)
La roue tourne enfin pour la 2SD !
Second tour, second match, seconde victoire !
Après une première partie du tournoi frustrante autant pour les joueuses que pour les coaches, les rickers s'imposent 10-05 à Wielsbeke sous un soleil de plomb. Les entraînements ont porté leurs fruits, l'équipe est en confiance et ose prendre des risques. Doubles jeux, vols intelligents, l'équipe est agressive en défense comme à l'attaque.
Pour ne citer qu'elles, Bravo à Camille et son très bon pitch qui a fait un inning à elle seule, 3 joueuses, 3 strike out ! Bravo à Sephora pour le beau catch en champ droit qui n'a rien à envier à des joueuses plus expérimentées. Bravo à Raph pour son triple ! Bravo à Marie qui a fait rentrer 3 points en une frappe agressive. Bravo à Cha pour son catching au taquet malgré la température. Bravo à toute pour la belle cohésion qui a fait douter et puis flancher nos adversaires !
GO RICKERS !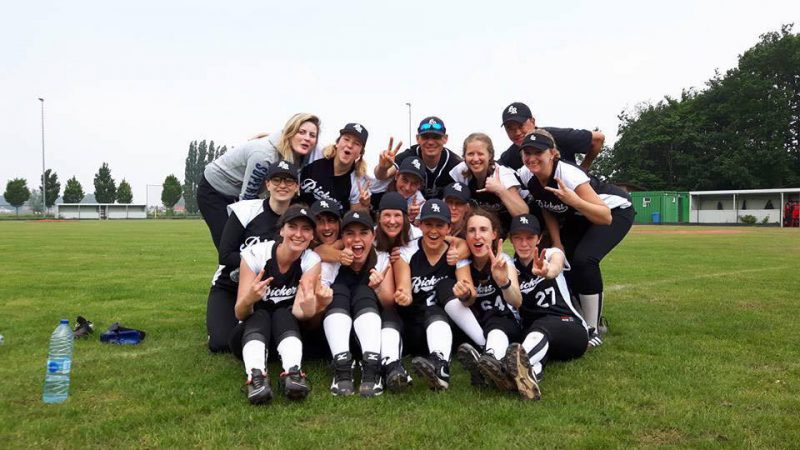 1 Reply to "3SD Wielsbeke Pitbulls - Braine Black Rickers (J2)"
9 juin 2016 (16 h 51 min)

Go Rikers!! Phil the Mascot! ??
---